Leadership
Kate Okeson, Co-Founder, Program Director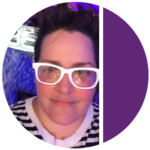 Kate Okeson is an art educator and artist who has been teaching in NJ for more than 20 years. A graduate of the Rutgers University-Mason Gross School of the Arts, Kate is informed by intensive studio practice; bringing inquiry driven processes and exploration to the classroom. In her work as an educator, she attends to the discipline of creative and critical thought as a means to ask beautiful questions which lead to growth and action. Her focus has been on creating open, accepting, and creative spaces in which students develop conceptual skills in pursuit of potential answers; the art projects and interdisciplinary seminars are the method by which students learn to develop ownership of their education, and approach the classroom as a locus for collaboration. In addition to teaching she is co-founder of Make It Better for Youth (MIB4Y), the Monmouth County Consortium for Lesbian, Gay, Bisexual, Transgender, Queer & Questioning Youth, where she has organized concerned and determined educators, community leaders, arts and cultural organizations, businesses and individuals to pool resources and ideas to affirm and accept our young LGBTQ+ community through education, outreach, and social opportunities. Over the last 2+ years, MIB4Y has focused intently on educator-to-educator initiatives, including the development of a pilot curriculum for NJ's LGBTQ+ Inclusive Curriculum.
Dena Reger, Co-Founder, Trustee Emeritus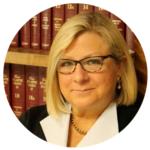 Dena Walter Reger, JD is an estate and trust attorney with long standing commitments to Monmouth County youth. She is co-founder of MIB4Y and brought foundational knowledge to the organization from her extensive work and contributions with the Family and Children's Service, All God's Children, LGBT Catholic Parish Ministry, Jersey Shore PFLAG, the LGBT Youth Outreach for Georgetown University and the Junior League.
Mike Emmich Advisory Board and EdTeam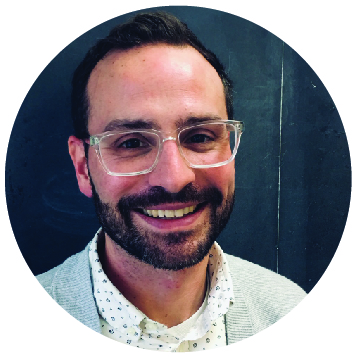 Mike Emmich is a social studies teacher who has worked at Rumson-Fair Haven Regional High School for the last 13 years. He was recognized as the 2019 Educator of the Year and was nominated for the Princeton Prize for Distinguished Secondary School Teaching. Through his teaching of courses in American History, Human Geography, and the American Legal System, Mike has endeavored to make issues related to citizenship, identity, hidden histories, and the pursuit of equity the foundation of his pedagogy. In addition, he was the co-founder of Rumson-Fair Haven Regional High School's Gay-Straight Alliance, and has worked both formally and informally to further the pursuit of just treatment for all students in New Jersey's public schools. Mike received his Bachelor of Arts in history from Rutgers University, completed a teaching certification program through Georgian Court University, and is currently completing a Master of Arts in Educational Leadership at Montclair State University.
Steve Koumoulis, Education Director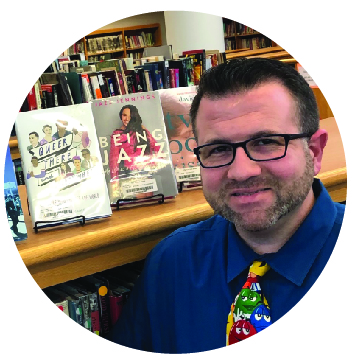 Steven Koumoulis is a member of the Social Studies Department at Middletown High School South. There he serves as the Secretary or the Middletown Township Education Association and also is a member of the Professional Development Committee and the Delegate Assembly for the NJEA.
In 2010, he founded the then Gay-Straight Alliance, now MHSS Spectrum or Gender and Sexuality Alliance. Also in 2010, he attended a meeting of other high school teachers who had a common goal of creating a community of safe spaces for the LGBTQ+ population within their respective schools. It was there that he became a member of the advisory board of MIB4Y. Through his work with his school club and MIB4Y, he has organized Day of Silence activities, consulted on topical school newspaper articles, hosted the GAYLA (Inclusive Prom) and the 15th annual Central NJ GSA Forum. As a certified Professional Development Facilitator for GLSEN and a member of the Board of Directors for Central NJ GLSEN, Mr. Koumoulis has also presented on current issues and topics regarding our students and our community to school and community groups. Mr. Koumoulis works to promote acceptance through the education of his students and the greater community.
"It is not our differences that divide us. It is our inability to recognize, accept, and celebrate those differences." — Audre Lorde
Dana Maulshagen, Advisory Board and EdTeam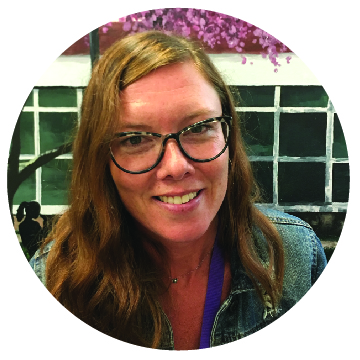 Dana Maulshagen is a teacher of English, expository writing, and film studies who has been working in NJ schools for 17 years. She is a graduate of Rutgers University Graduate School of Education and is currently pursuing her Masters in Educational Leadership from Thomas Edison State University. Dana has recently collaborated with Make It Better for Youth (MIB4Y), the Monmouth County Consortium for Lesbian, Gay, Bisexual, Transgender, Queer & Questioning Youth, to support and advocate for young members of the LGBTQ+ community. She is working with MIB4Y and Garden State Equality on the development and implementation of a pilot curriculum for NJ's LGBTQ+ Inclusive Curriculum mandate.
Dr. Lori Burns, Advisory Board and EdTeam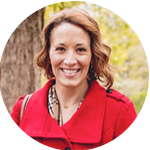 Dr. Lori Burns, is an educator and public school principal in New Jersey. Over the course of her career, she has completed extensive research on the impact of school climate on lesbian, gay, and bisexual (LGB) public school teachers in the State of New Jersey. In response to the dangerous conditions for LGBTQ educators, Dr. Burns partnered with Garden State Equality in creating the Educators for Equality program. Educators for Equality is comprised of LGBTQ+ educators and allies who advocate for inclusive schools through LGBTQ+ specific policies, programs, best practices, professional development, and inclusive curriculum. Dr. Burns' academic work in the area of LGBTQ+ topics in schools include scholarly articles and presentations regarding LGBTQ+ competency and best practices. Her collaboration with Garden State Equality and Make It Better for Youth (MIB4Y) has allowed for the development, and soon to be implementation, of a quality LGBTQ+ Inclusive Curriculum for the State of New Jersey. As the LGBTQ+ Inclusive Curriculum Pilot Program Manager, Dr. Burns has developed the structure of the pilot program, provides critical support for the pilot schools, and will conduct research regarding the implementation of the LGBTQ+ Inclusive Curriculum.Dr. Burns received her Bachelor of Science and teaching certification from Montclair State University, Master of Arts in Educational Leadership from Georgian Court University, and Doctor of Education in Educational Leadership from Saint Peter's University. Dr. Burns identifies as a lesbian and is passionate about the importance of LGBTQ+ visibility in schools.